Energy deregulation is the breaking up of energy business monopoly by the government with each individual state choosing to implement the new regulation separately at different times according to individual state law enactments.
The benefit of energy deregulation is that it gives individual homes and businesses privilege and the power to choose energy suppliers for gas or the electricity consumption portion of their utility bill. You can do this without affecting the local utility company. In other words your local utility company does not change.
Interestingly, most people know to flip the light switch in a room on for lighting, have and use electronics, refrigeration and others that use electric energy and pay their electricity bill. At the same time majority of consumers do not know that they can now choose to buy their energy from other state government approved alternative suppliers.
When Did Energy Deregulation Start?
Since the 1990's, the deregulation of energy has opened the door for consumer choice of energy company supplier throughout the marketplace. Deregulation permits consumers to pick where they purchase their energy, similar to choosing their preferred telephone service companies.
This energy savings choice makes the energy company suppliers aggressively compete for your business. In this process where the energy suppliers strive to give their best, quality is enhanced and cost is driven down. The result is energy savings for customers and improved quality of service.
What Energy Sources?
Natural gas and Electricity supplied by state and government approved energy suppliers delivered to you by the same local utility companies.
What Has Deregulation Of The Energy Industry Done For Consumers?
Let us applaud the deregulation of the energy industry as some states have already given power back to the energy consumer and you now have the ability to shop for energy just like you shop for telephone and other essential services for your home and business.
In most cases, since the energy suppliers are in competition with each other, you can save money by going with the most competitive supplier energy rates. What you need to be aware of and remember as you shop for energy supplier is that your local utility company will still deliver your power, maintain your equipment and respond to any emergencies without delay.
Is The Energy Safety And Reliability Compromised?
In respect to deregulation, energy administration is divided into separate segments that are executed by various energy companies. The distribution of gas and electricity to your business or home and the obligatory services are still provided by your local utility. This makes it possible for you to still have safe and reliable gas and electricity in your residences and businesses. Gas and Electricity suppliers are licensed by state and federal agencies and are not in competition with the local utility.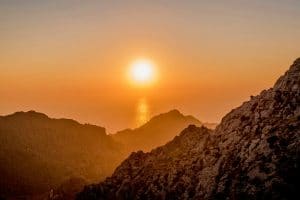 The utility companies are obliged and support customers who choose to switch suppliers. Our commitment is helping you with the energy switch where you have to choose among many energy suppliers. And your local utility delivers the energy to your residences and businesses same as today. A seemless process to our customers, make it easy and straight forward. We encourage you to exercise your power to choose the best supplier of the day for your natural gas and electricity.
Are You Exercising Your Choice?
Deregulation implies you can look around to find the best energy supplier for you. It's your decision and choice so take advantage of it. Is there any valid reason why you wouldn't settle on the decision that helps you ease your cost of living? How about Values Energy helps you to consistently cut energy cost. Exercise your choice now.
Energy Deregulation Savings
Texas has the earliest and most successful deregulated electricity market in the U.S. A decade ago, deregulation had been rolled out by the Electric Reliability Council of Texas in the aftermath of California's $45 billion partial deregulation fiasco.
By 2008, 80 percent of Texas registered voters preferred a competitive power marketplace, and, by 2010, 55% of residential customers had chosen a competitive retail power supplier or merchandise.
Wind grew 10 times more from 2.6 million megawatt hours to 26 million megawatt hours. And with over 10, 000 megawatts of installed capacity, Texas led many states within the US and many countries as well. Markets offer a uniform, fair price sign for all the energy sources including renewable energy.
Natural Gas Energy Switch Cost Savings:
Learn about the process for creating long term energy savings to reduce your natural gas bills - FREE.
Energy Markets
Markets have a propensity to come with grid operating procedures which produce the grid much more efficient for all users and decrease the discrimination that wind plants are occasionally faced with.
A good market design such as ERCOT's, Goggin said, comprises fast sub hourly generator shipping, fast transmission tracking, wind energy forecasting, and ancillary service markets to effectively offer flexibility. And markets have a tendency to be large balancing areas, that are a lot more efficient for accommodating variability.
The advantages, Goggin added, are really quite staggering. Grid operator studies put customer savings together with other yields from power markets in hundreds of millions of dollars each year, he said.
First Rules And Criteria
ERCOT's first rules and criteria, based on ERCOT Chief executive officer Trip Doggett, had been the product of tens of thousands of hours of meetings and mark-up sessions involving market participants and customer representatives.
As emphasized by Doggett, noted sometime in January 2002, ERCOT launched the energy competitive price in terms of time and spending budget to enable individuals and companies in most cities to exercise their option by choosing power suppliers.
Natural Gas Energy Switch Cost Savings:
Learn about the process for creating long term energy savings to reduce your natural gas bills - FREE.
First Forecasting Tool
They developed the first-of its type end ramp forecasting tool to help operators prepare for large and also sudden changes in end production. The present wind record of 7, 400 megawatts, took place on October 7, 2011 at 3: 06 pm accounting for 15.2 percent of the load at that time.
In Dallas, there might be 30 different rates and also all different contract packages now. Some simply sell system power. Others like GMEC sell green power. GMEC had been created from Vermont utility Green Mountain Power to change the way power is made through customer choice.
California Deregulation Attempt
Escaping their first attempt at California's deregulation disaster, GMEC turned to ERCOT. They could see that it had been promoting competition as Brauner had explained. GMEC moved its headquarters from Vermont to Texas. What we thought would happen has happened as Brauner explained.
More and more individuals understand now and think GMEC had a hand in it, that power and pollution are connected. Texas has derived immense value from diversifying its energy portfolio pointed out by AWEA's Goggin. Just five years earlier natural gas was more important and greatly dependent on.
Natural Gas Energy Switch Cost Savings:
Learn about the process for creating long term energy savings to reduce your natural gas bills - FREE.