Of course yes if you live in an energy deregulated state, you are likely to benefit from energy switch, the power to choose your own natural gas and electricity supplier to effect energy saver and cost savings for your home or business. This is an 'Open secret'. Values Energy is here to get you started with your energy monitor and savings process. We make it easy but the choice is yours.
In many states your utility company still bills you. The best part is, it is FREE to shop for your energy.saving. A simple online form is all it takes. We recommend that consumers use an energy management and monitoring professionals like Values Energy to run and evaluate multiple approved supplier rates and help you lock in competitive rates.
Once the energy switch is complete, you will receive confirmation including effectivity date. Thereafter, you will begin to save money and energy monthly until the next new reduced rate.
Energy Quote:
The road to energy efficiency is, in theory, a sustainability sweepstake. More efficiency means that less fuel is required to generate a given amount of energy, which in turn means lower costs for the provider and cheaper prices for the customers.   ~ Jens Martin Skibsted
There are several energy switch suppliers but not all of them have been approved yet in every State. The process is ongoing.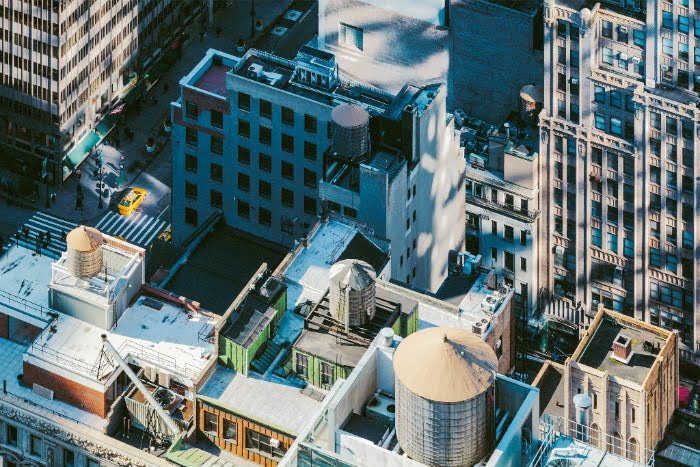 Now, the following is the current list of energy deregulated states.
CURRENT ENERGY DEREGULATED STATES
STATE
Arizona
Arkansas
California
Connecticut
Delaware
District of Columbia
Florida
Georgia
Illinois
Iowa
Indiana
Kentucky
Maine
Maryland
Massachusetts
Michigan
Missouri
Montana
Nevada
New Hampshire
New Jersey
New Mexico
New York
Ohio
Oklahoma
Oregon
Pennsylvania
Rhode Island
Texas
Virginia
West Virginia
Wyoming
NATURAL GAS
No
No
Yes - partial
Commercial Only
No
Yes
Yes
Yes
Yes
Yes
Yes
Yes
Commercial Only
Yes
Yes
Yes
Gas - partial
Yes
Yes
Yes
Yes
Yes
Yes
Yes
Yes
Yes
Yes
No
Commercial Only
Yes
Yes
Gas - partial
ELECTRICITY
Yes
Yes
Commercial Only
Yes
Yes
Yes
No
Commercial Only
Yes
Yes
Yes
No
Yes
Yes
Yes
Capped at 10%
Yes
Yes
Yes
Yes
Yes
Yes
Yes
Yes
Yes
Yes
Yes
Yes
Yes
Yes
Yes
Yes
Note that the current list of deregulated States will change as more States enact the energy deregulation law. So if your State is not on the list, please bookmark this page and come back to check often. Better yet, make sure to SIGN UP for Values Energy Newsletter to receive updates. Exercise your energy switch choice to save money.
For Renewable Energy, most States offer Renewable Energy Certificates. Also known as REC's. For more information, visit here (http://www.dsireusa.com).)
Energy Quote:
"The Texas Energy Office's Loan Star Program has reduced building energy consumption and taxpayers' energy costs through the efficient operation of public buildings, saving taxpayers more than $172 million through energy efficiency projects.  ~ Rosa DeLauro
CHOOSING ENERGY SUPPLIERS
The Energy Choice Saving Fever, The Trend!
While consumers in the United States realize and take advantage of the energy choice program, this phenomena is catching on real fast in other countries as governments begin to deregulate their energy supplier industry allowing different companies to offer competitive rates.
This also offers  individual households opportunity to choose energy supplier for a competitive rate to reduce their energy bill.
As a testament, between 350,000 and 430,000 households switched energy supplier in January.
Natural Gas Energy Switch Cost Savings:
Learn about the process for creating long term energy savings to reduce your natural gas bills - FREE.
Is The Energy Switch Savings Trend Catching On In Other Countries?
In the United Kingdom it has been uncovered that up to 400,000 plus consumer energy families changed their utility energy provider in January 2019. This is up 5% from the previous year, January 2018. A clear indication of the rise in consumers exercising their power to choose their energy supplier.
2018 happens to be the year where record number of of family households switched their energy provider. One out of five families changed their energy supplier to an alternative provider.  Millions more changed to a good rate with their present energy supplier.
The most recent data showing consumer energy provider switches displayed figures around 25 percent. Majority of the energy companies mentioned were small to medium energy providers.
Natural Gas Energy Switch Cost Savings:
Learn about the process for creating long term energy savings to reduce your natural gas bills - FREE.
Encouraging News!
It is encouraging news to learn that about 350,000 to 400,000 customers took advantage of this energy choice savings opportunity in January alone. As more and more consumers learn about the benefits of energy deregulation we will see more consumers participate before the end of the year.
As we continue to monitor what could happen in the United Kingdom, more energy companies such as Olgem are continuing and expanding investments in the energy sector. This could add cost to short term rates especially for those energy customers who are still debating about whether to switch energy supplier or not.
The introduction of Energy Switch Guarantee which makes sure that the switch will be basic, fast and safe will benefit those who switch only.
There is an expected energy rate increment of about 117 pounds (152.31 dollars equivalent) scheduled for April 1, 2019. This is said to mean higher energy bills for about 11 million family households unless they opt for a switch to a competitive less rate.
Natural Gas Energy Switch Cost Savings:
Learn about the process for creating long term energy savings to reduce your natural gas bills - FREE.
Energy Quote:
"When I look at the many energy-using sectors - such as businesses, households, electricity generators, the transportation sector - I see that the business sector is the one which uses the energy efficiency potential the highest, because they know that using energy more efficiently will also reduce their costs.  ~ Fatih Birol